Wayne Gretzky Sports Centre
Establishment at 254 North Park Street, Brantford, ON N3R 4L1, Canada. Please contact Wayne Gretzky Sports Centre using information below: address, phone, fax, email, opening hours, customer reviews, photos, directions and more.
Opening hours
| | |
| --- | --- |
| Sunday | 08:00am — 06:00pm |
| Monday | 05:30am — 09:30pm |
| Tuesday | 05:30am — 09:30pm |
| Wednesday | 05:30am — 09:30pm |
| Thursday | 05:30am — 09:30pm |
| Friday | 05:30am — 09:30pm |
| Saturday | 08:00am — 06:00pm |
X
Photos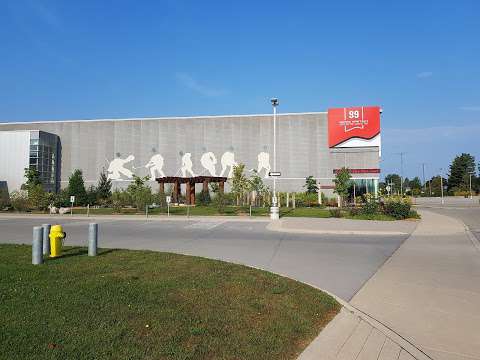 Reviews of Wayne Gretzky Sports Centre
Pat D Added 2018-10-29

★ ★ ★ ★ ★

Good snack bar. Pro shop seems to be closed in summer and does not have great hours in winter but is a good shop w skate sharpening. Seating and tables to view rinks.

David Fox Added 2018-09-29

★ ★ ★ ★ ★

Amazing facility! Concession stand is well priced and decent food for an arena. Great atmosphere on all ice sheets, fast ice and good separation for opposing fans. This came in handy in one game as the fans on the otherside were 'those kind of hockey fans/parents'. Were were nearest the exit so our fans could exit without further taunting. Been here several times for hockey,,,always look forward to playing at this venue.

Karen Reid Added 2018-09-18

★ ★ ★ ★ ★

Top notch facility very well designed. It's nice that there's a restaurant and a snack bar in there along with a place to buy sports equipment if you should need it in a hurry. There's lots of parking

Clarissa VanLaren Added 2018-08-31

★ ★ ★ ★ ★

I don't go often, but I love it when I do! It's a great place, and the people are so nice!! Fantastic place, definitely recommended:))

Cutmore Added 2018-08-14

★ ★ ★ ★ ★

Lots of fun stuff to do here. There is a free track to jog. The equipment room is not overly busy. Swimming is affordable.